Nashville's
The Honky Tonk Party Express
is looking for enthusiastic, hardworking, team-oriented drivers for full-time and part-time work.
Click to Learn More
Voted one of the 'Top 5 Things to Do in Nashville' by TripAdvisor,
The Honky Tonk Party Express needs motivated, charismatic drivers to join our team and help continue our tradition of making our open-air party buses the best place for people to enjoy Nashville. We offer our drivers competitive pay, gratuity and the benefit of sleeping in their own bed, instead of spending the late hours haulin' on the road.

The Honky Tonk Party Express is Nashville's fasting growing tourism company that operates customized open-air party buses in downtown Nashville.

We provide 2-hour, open-air excursions through Nashville's downtown entertainment district.

We service the most sought after locations in the core of Downtown Nashville and surrounding neighbhorhoods.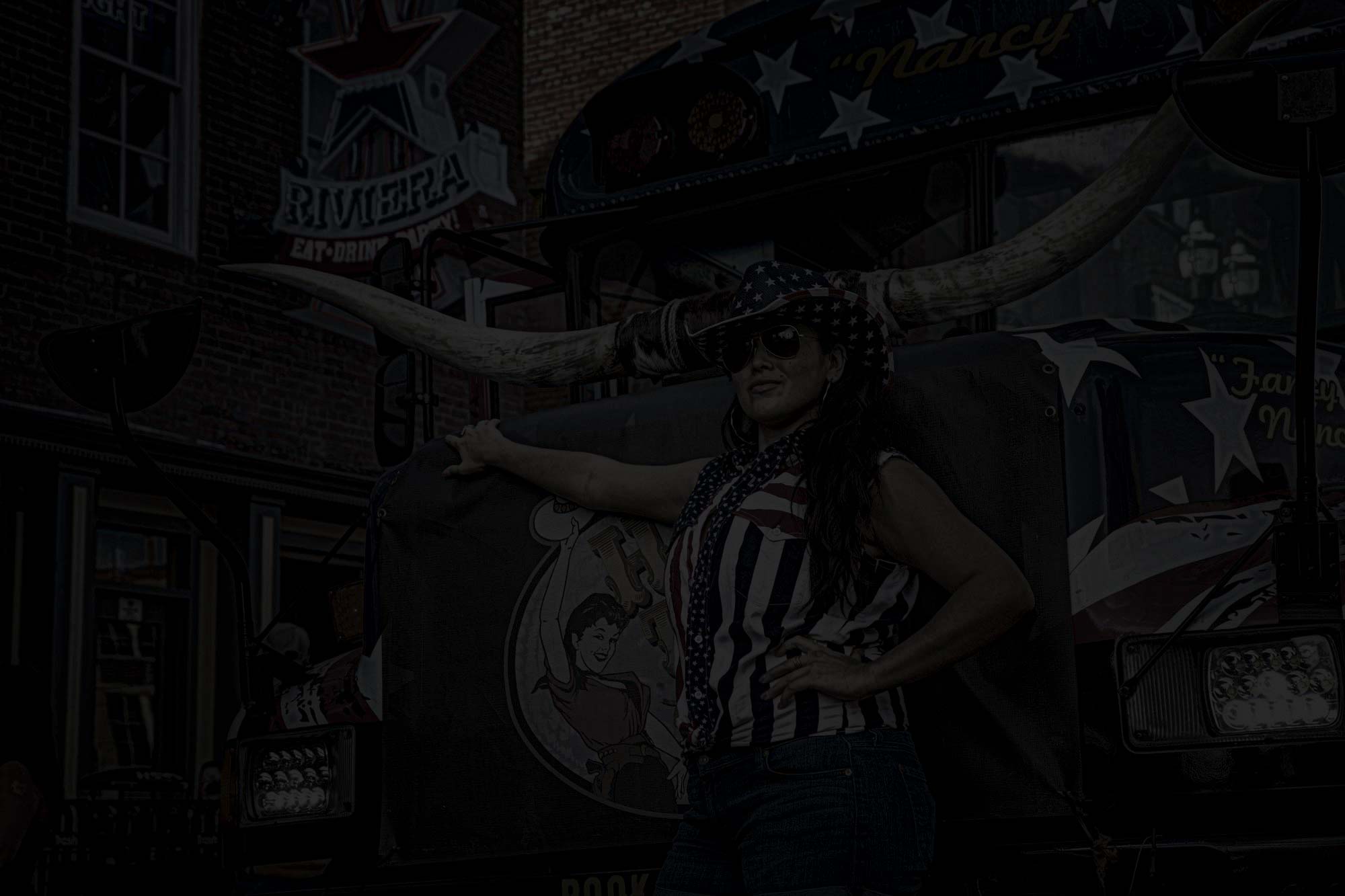 Responsibilities
Transport guests in and around Nashville, following semi-planned routes, varied location pickups with staggered times for pick and drop off.
Drives bus carefully and in compliance with traffic regulations.
Assumes the responsibility and safety of all guests while loading and unloading and while bus is in motion.
Will maintain discipline with all guests, report any unruly or unsafe behavior to management.
Perform pre check inspection of bus before each tour and report any mechanical issues with bus to management.
Maybe required to refuel bus with company funds
Assisting Bar Staff in cleaning duties between tours.
Requirements
Reliable Transportation
Must be a people person
Hustler Mentality
Current Tennessee A or B CDL License
"P" (Passenger) Endorsement Preferred
Have had CDL License for a minimum of 3-years
A clean driving record for a minimum of 5-years
DISCLAIMER
Tennessee is a right-to-work state. All drivers for Honky Tonk Party Express are informed that they are hourly-paid, independent contractors.
Ready to join the most exciting and fastest growing tourism company, located in the heart of Nashville, TN?
LIMITED POSITIONS AVAILABLE
Fill out the form below and we'll contact you shortly