Nashville Tailgate Shuttle
Tailgate Shuttle Services
The Honky Tonk Party Shuttle is the easiest and safest way to get your transportation to and from your favorite Nashville stadium.
Our tailgate shuttles offer you the best way to remove the stress from your next stadium visit.
Don't fight the headache of Nashville traffic and the outrageous expense of paying to park just to visit one of Tennessee's many stadiums. Let the Honky Tonk Party Shuttle put the "Party" into your next Nashville tailgate so you can enjoy the game and the ride! We offer Nashville tailgate transportation to the following Nashville Stadiums.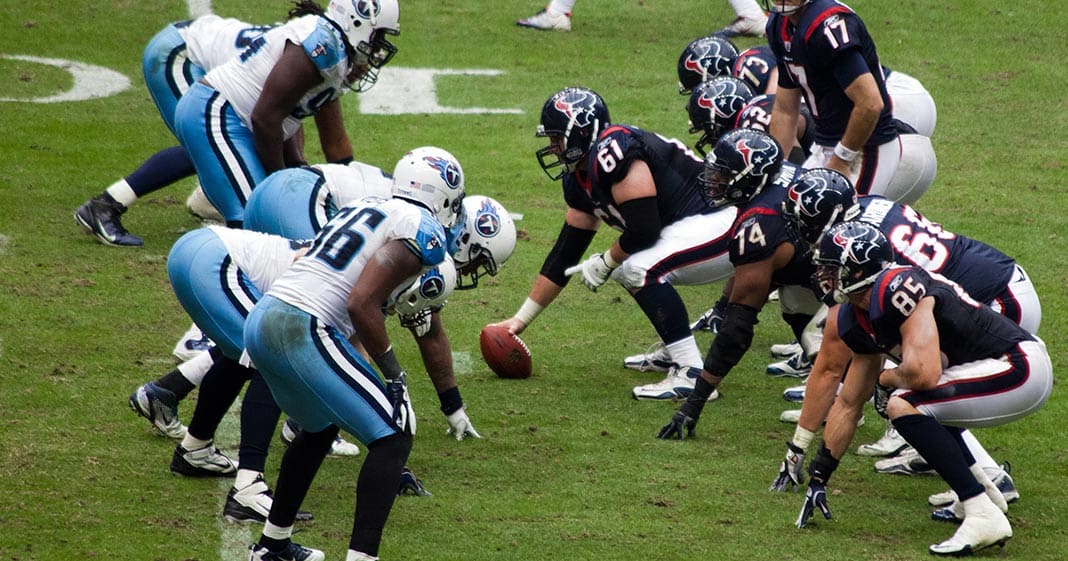 NASHVILLE TAILGATE STADIUMS
Titans Stadium Tailgate
Nissan Stadium is a multi-purpose stadium in Nashville, Tennessee. It is primarily used for football and is the home field of the Tennessee Titans and the Tigers of Tennessee State University.
Call to book your Titans Tailgate Shuttle today! 615-433-5594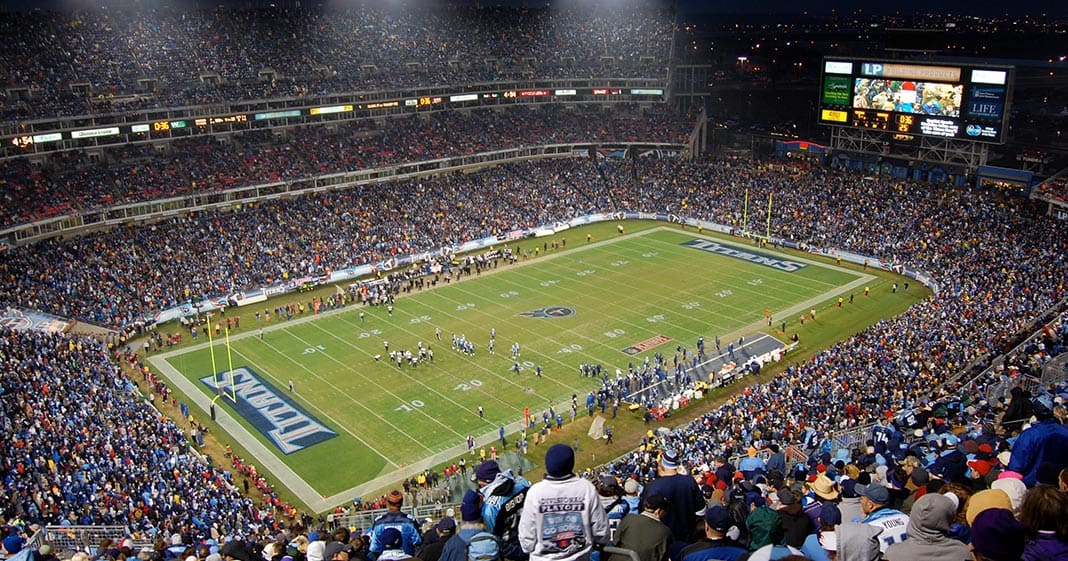 Titans Stadium
GEODIS Park Tailgate
The countries largest Soccer stadium is here in Nashville! Built in the heart of Nashville's Wedgewood-Houston neighborhood, GEODIS Park is set to become one of the premier sports and entertainment destinations in the United States. The 30,000-seat stadium is the largest soccer-specific stadium in the United States and Canada, featuring a 360-degree canopy, a 65-foot-wide shared concourse and a safe standing supporter's section.
Call to book your GEODIS Park Tailgate Shuttle today! 615-433-5594
Music City Bowl Tailgate
The Bowl in just a few short years has turned one of Nashville's slowest tourism weeks into one of the busiest. The Music City Bowl is a NCAA certified, post-season college football bowl game played in Nashville, Tennessee, since 1998.
Call to book your Music City Bowl Tailgate Shuttle today! 615-433-5594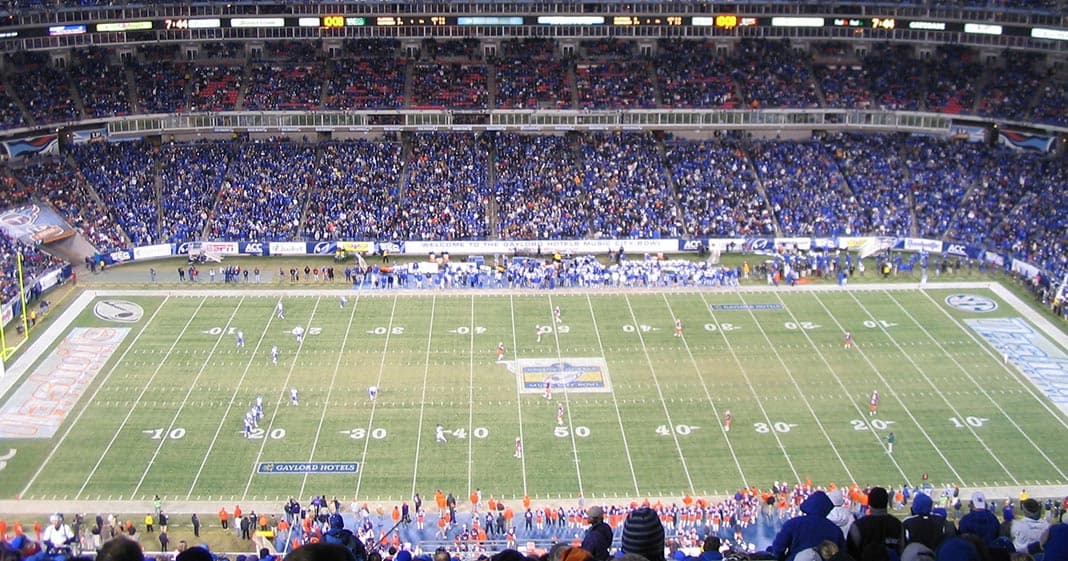 Music City Bowl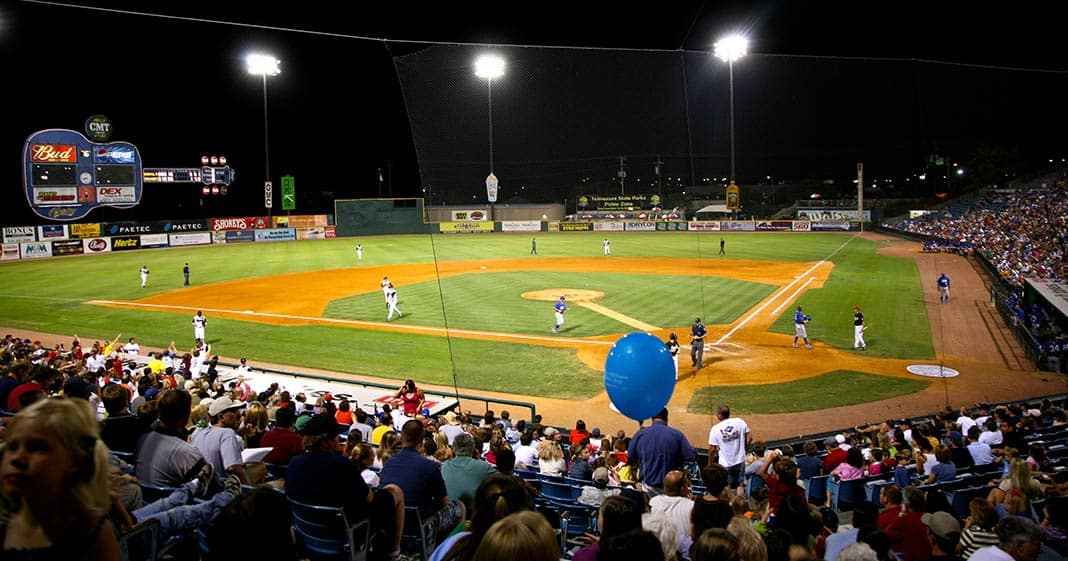 Sounds Stadium
University of Tennessee Tailgate
Neyland Stadium is the fifth largest stadium in the United States, the seventh largest stadium in the world, and the second largest stadium in the Southeastern Conference. The stadium is named for Robert Neyland, who served three stints as head football coach at the University of Tennessee between 1926 and 1952.
Call to book your University of Tennessee Tailgate Shuttle today! 615-433-5594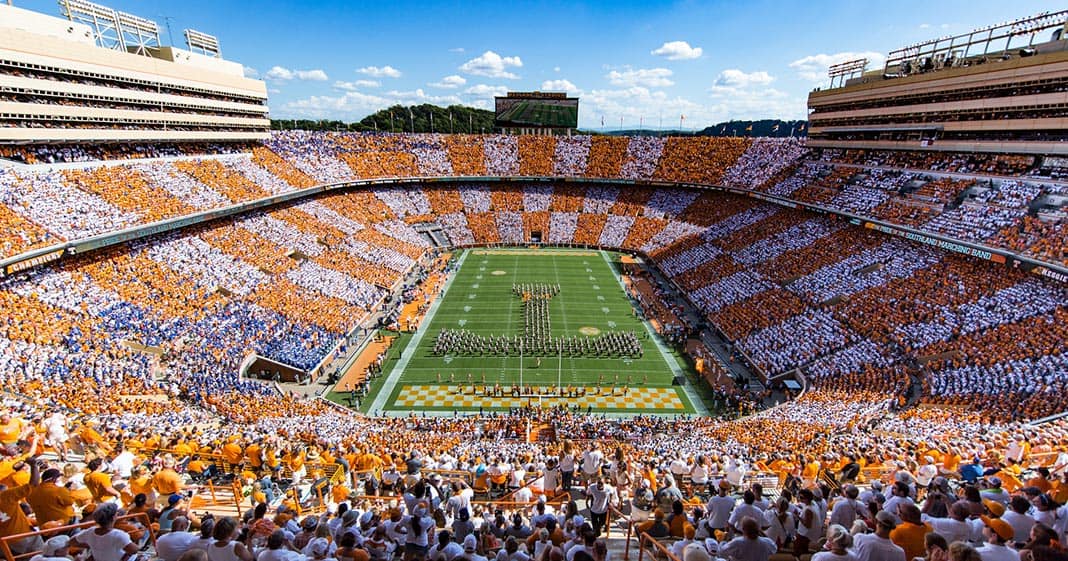 Neyland Stadium
Vanderbilt Tailgate
Vanderbilt Stadium, an intimate 40,350-seat facility located in the heart of campus, has been the Commodores' home since 1981. The Commodores began playing home games at the current location in 1922. Dudley Field, as it was named, was the first stadium in the South to be erected exclusively for college football.
Call to book your Vanderbilt Tailgate Shuttle today! 615-433-5594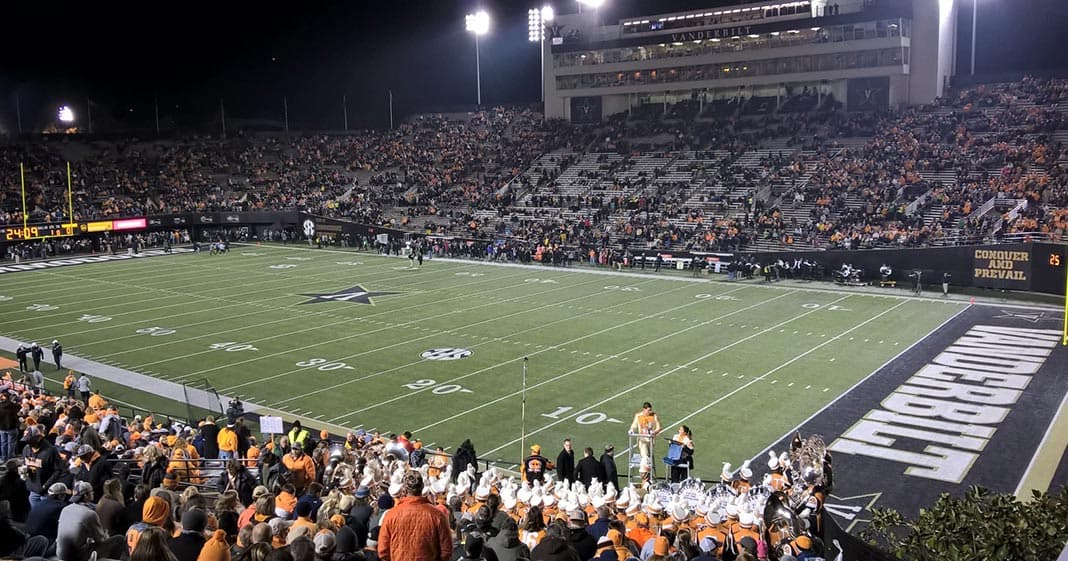 Vanderbilt Stadium