The Ultimate Shuttle Service Outing
The Honky Tonk Party Express is Nashville's elite and most trusted shuttle bus company for your mini coach transportation needs. Whether you are looking for a dependable shuttle transportation service, or a fun party ready shuttle experience, we are your shuttle solution.
NASHVILLE SHUTTLE SERVICE
NASHVILLE SHUTTLE SERVICE
Honky Tonk Party Express is the perfect option for any company looking for an amazing, yet different corporate shuttle or minibus transportation service. Our open-air party shuttles provides seating for up to 30 guests comfortably with room to move, sit or even dance. Each shuttle comes with a VIP host, music, and LED lighting system. Multiple shuttle buses or mini buses can be reserved for Nashville corporate shuttle events of any size.
CORPORATE TEAM BUILDING
Not every Nashville corporate team building experience is the same. Make your next corporate event memorable with help from our corporate shuttle service. Each mini shuttle can be customized for corporate team building events such as a scavenger hunt, sightseeing tour, a booze cruise, football tailgate or just to let loose on a our party bus tour. Whatever you choose to do, your fellow co-workers will thank you.
CORPORATE CELEBRATIONS & EVENTS
Does your company like to reward a team or division that excelled during a fiscal period? Give them the ultimate Nashville corporate celebration with their very own private nashville party bus! Every corporate outdoor event and comes equipped with a mobile bar, music and VIP area. Book our minishuttles and give your next Nashville corporate event or celebration a level up.
Hassle-Free Corporate Transportation & Party Planning
Finding a truly memorable activity is one of the single most challenging parts of planning an event in Nashville, Tennessee. There are many events options in Nashville, but very few that are inclusive, engaging and well... just plain fun. We believe our party bus or mini shuttles provide the ideal solution for any groups Nashville event. Here's why other groups choose us for their Nashville transportation or event shuttle service.

25 Passenger Seating
Combine shuttles for up-to 50 guests

SEAT BACK USB CHARGERS
Charge your electronic devices

PLENTY OF STORAGE
Rear and overhead luggage storage

P.A. SYSTEM
Great for Guided Tours

EXECUTIVE STYLE SEATING
Adjustable width leather seats

PREMIUM SOUND SYSTEM
Kick Out the Jams
Top 3 tour in Nashville
Voted #1 Party Bus in Nashville
Over 500 5-star reviews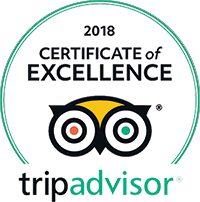 Best transportation tour in Nashville
Voted #1 party bus in the country in 2017, 2018, and 2019
You should book your Nashville shuttle service event with us. Here's why...
Each of our buses can hold up to 25 guests in a comfortable, but intimate space. This encourages togetherness, communication, and interaction with everyone onboard. Our VIP Bartender will serve as the party host, while serving up delicious beverages, and spinning your favorite tunes!
All event tours are fully customizable for rentals. We can offer custom pick-up/drop off locations, extended hours or even full weekend rentals. Gratuity will also be included in the transportation price so no one has to tip bar staff.
VIP BARTENDER
Every corporate party bus comes with cups, coolers ice and a VIP bartender. Your bartender is your private host for the entire tour. They are there to serve all your drinks, be your personal DJ as well as your party photographer.
CUSTOMIZED TOURS
Every corporate tour can be completely customized to cater to your corporate group's needs. We offer customized pick ups & drop offs, hourly, half day, full day and weekend rentals. Multiple party buses can be rented to accommodate corporate group sizes 10-215+
JUST ANNOUNCED!
TOPGOLF VIP EXPERIENCE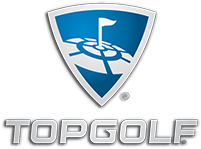 VIP EXPERIENCE
Want to level up
your Nashville Party Bus experience?
Book your party bus with us and get
Topgolf's exclusive VIP room for your private event... FREE!
VIP EXPERIENCE INCLUDES:
NO WAITING
PRIVATE VIP BAYS
DEDICATED SERVERS
20% OFF GOLF
PREMIUM CLUBS
FREE MEMBERSHIP FOR LIFE
Want more information on this exclusive partnership between Honky Tonk Party Express & Topgolf?
All Shuttle Service Rentals are not created Equal.
Nashville is full of copy cat, fly by the seat of their pants shuttle service rental companies. They all promise to have the "best" rental transportation service with the "best rates" in all of Tennessee.
Truth is, don't fall for it. Most of these companies don't even carry the proper insurance/ endorsements to operate or worse, they can't properly staff drivers for tours they have pre-booked. Leaving your rental without a shuttle or transportation.
Be 100% confident. Book with the best!
We arent just good at what we do. We are the best at what we do. Our company has over 500+ 5 star TripAdvisor reviews and earned TripAdvisor's service of Excellence award for outstanding customer service. Dont leave your event rental to just anyone, book with confidence. Book the Honky Tonk Party Express
Event shuttles
from the largest party bus fleet in Tennessee
With the largest party bus fleet in Tennesse, we have the ability to service any sized event, transportation needs or other event rental requests. Multiple shuttle buses or mini shuttles can be rented for small events or venues needing a large pick up, shuttle service or transportation needs in Nashville.


D.O.T. CERTIFIED
Department of Transportation certified

FULLY INSURED
As required by T.D.O.T.

CUSTOM PACKAGES
Hourly, Daily, Weekend Options

EXPERIENCED DRIVERS
CDL drivers with Passenger endorsement

MULTIPLE BUSES
Group sizes 1-50
What does a major country singer, VP of sales, an NFL event planner and Nashville blogger have in common?
They all love and use the Honky Tonk Party Express for their corporate events and their Nashville shuttle transportation. We work with every type of corporate event, no matter how big or small.
JOHN RICH
Country Artist
Big & Rich
"Love working with Honky Tonk Party Express. The Redneck Riviera bus has to be the craziest ride in town, and I would highly recommend booking a trip with them the next time you're in Nashville."
---
JOSH GILMORE
Co-Founder
Nashville Guru
"Based on the reviews and feedback we've gotten about Honky Tonk Party Express, we are confident sending thousands of referrals each year to this fun group activity in Nashville. From bachelorette parties to corporate outings to birthday celebrations, this is one of the best, hassle-free ways to entertain a large group in Music City"
---
DENNIS DEBLOCK
Vice President
Aquasana
"The Honky Tonk Express is a must for any large group looking to do Nashville right! There is no better way to experience the sights and sounds of Broadway than cruising in the back of that open-air bus!"
---
Bryan Snyder
Owner
Bmore Around Town
"Being over multiple NFL travel fan clubs, I must find ways for my large groups to have an incredible experience as well as stay together as a group. I've road the Honky Tonk Party Express for the last two years now and with three different NFL clubs. The experience, service and fleet size is absolutely perfect."
Ready to be the event hero?
Booking Info & Pricing
If you are ready to book the most unforgettable shuttle service experience that will be talked about for years to come, then click the "Book" Now" button.
Once you have clicked the "book now" button, you will fill out a simple email with the dates, times and size of your Nashville event. Anne, our guest relations manager will contact you and set up your event shuttle with zero hassle and ease. Congrats on being the event hero, now let's celebrate.
Need Extra Help?
If you need an onsite manager for help with your large groups we can provide your company with an experienced manager to help make your corporate rental service hassle free. Rates subject to change.