Nashville Pedal Tavern Tours
Nashville Pedal Tavern Tours are one way to celebrate with your family in Nashville. However, why limit yourself to a Nashville Pedal Tavern Tour, when you can celebrate on the #1 Nashville tour, the Honky Tonk Party Express.
Are you looking for the best Nashville party experience? Something the entire group can relax and enjoy? Want something a unique Nashville party experience that lets you party with your friends throughout Music City, without all the pedaling?
ARE YOU READY TO STOP PEDALING AND START PARTYING?
A Dance Floor, VIP Bartender, LED Lighting and Massive Sound System come equipped on every one of our party buses. With over 500+ 5-star Tripadvisor reviews, it's no wonder Honky Tonk Party Express is considered the best in Nashville party tour.
2-Hour Party Tour
Unlike our competitors, we offer a full 2-hour Nashville party tour. Enjoy the extended tour and have the ultimate Nashville party experience!
MASSIVE SOUND SYSTEM
Party on our custom built, LED lit, dance floor, while 40+ high fidelity speaker system blast out your favorite music.
NO PEDALING
If you're looking for a real Nashville party tour, shouldn't you be free to drink while you dance? And we offer 2-hour tours. Not the limiting mini-tours of a Nashville pedal tavern. With Honky Tonk Party Express you get the ultimate, extended party bus experience, without all the pedaling.
Top 3 tour in Nashville
Voted #1 Party Bus in Nashville
Over 500 5-star reviews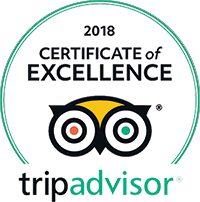 Best transportation tour in Nashville
Voted #1 party bus in the country in 2017, 2018, and 2019
Common Question people ask us when when choosing us over a Nashville Pedal Tavern...
---
How long is a Party Bus tour?
Nashville Pedal Taverns have limited, 1-hour tours, but Honky Tonk Party Express offers a full 2-hour tour of Nashville. Truely, the better alternative to a Nashville Pedal Tavern.
Do I have to remain seated on a Party Bus, like I do on a Nashville Pedal Tavern?
Nope. With Honky Tonk Party Express, feel free to enjoy yourself. Dance and walk freely among our custom built party area.
What is the Maximum Occupancy on the Party Bus?
Unfortunately with a Pedal Tavern you can only fit 16 people shoulder-to-shoulder. Our party buses, however, can comfortably host 25 people. Need more space? We got a fleet! Additional buses available.
What locations does a Party Bus go to that a Pedal Tavern can't?
Since we're a full-on Party Bus, we can travel to many destinations that a Nashville Pedal Tavern simply can't. Want to visit Titan's Stadium or the Nashville Murals? Not with a pedal tavern.
Where do you loadup and dropoff?
In the newest and hottest, honky tonk, Redneck Riviera, located off Broadway. Pedal Taverns handle loading off-broadway, but Ubers are readily available, thankfully.
If you have any further questions please refer to our awesome FAQ page.
Pedal Tavern can't Compare to a Party Bus
New Nashville is full of different Party tour offerings for your group. They all claim they are the "best." But are they? A large majority of these party tours only allow you to sit or stay stationary during their "party" tour. Why not just sit at a bar then? And those with a dedicated bartender that allow dancing don't have the ability to go thru the hot areas of Nashville like Honky Tonk Party Express can.
Worse yet, the vast majority of the other party tours in Nashville don't offer you a full two-hour tour but yet, charge the same or higher price as our Party Bus service. Do you want to pay more and get less? Of course not!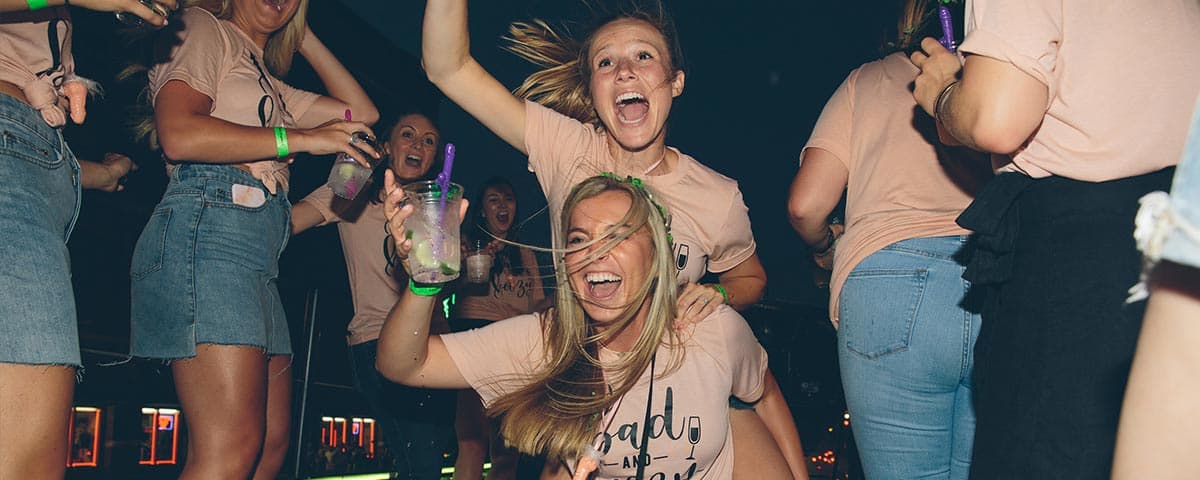 BOOK WITH THE BEST, SAVE PEDALING FOR THE REST!
Have Questions? Contact Us.
SHERRI POLLEN
Girls Weekend
"The Honky Tonk Party Express was THE highlight of our Nashville trip. There were 8 of us on a girls trip and we had an absolute blast! The music, the excellent customer service, and our A-mazing bartender gave us an experience we will always talk about. Thank you for a great time! Definitely, recommend to any girl big or small!!"
---
GARY JOHNSON
Couple's Vacation
"We booked the Honky Tonk Party Express for a friend's small birthday get together in Nashville. We didn't know what to expect when our buddy booked this bus. But WOW!. It was single-handedly one of the most fun things we did all weekend in Nashville. Every single one of guys raved about all weekend. Not only did we get paired with an awesome group of girls from Ohio, but we danced our butts off for 2 straight hours. We were 10 guys who thought this was going to be lame. No way! We are definitely doing this next time we come to Nashville. Book this party bus today."
---
JAY THOMPSON
Guys Birthday Trip
"Perfect way to celebrate! Long story short, my wife and I came to Nashville for Pink concert. We wanted a fun pre-game before the show. We decided to book the Honky Tonk Party Express bus. So glad we did this! The booking was easy, we were paired with other folks who were also. going to show. (They became new friends for the weekend) And we got to see stuff that wasn't just downtown. It made our night so much more fun. So glad we booked this bus. Would recommend 10/10 times."
DON'T HESITATE TO RESERVE YOUR TOUR! WE BOOK MONTHS IN ADVANCE.
Booking & Info
If your Party Group is ready to book Nashville's most outrageously fun bachelor party bus and want to create a great memory for years to come, then click "book now." Next, simply pick out your date and time and reserve your tour.
Once you have booked, you will receive a confirmation email confirming your tour date and time. A simple waiver link will also be attached to your confirmation email. Be sure everyone signs the online waiver. Full payment is required to book your party tour.
Refund Policy:
Once you have reserved your Nashville Party Bus, you will have up to 7 days before your tour, to cancel your reservation for any reason whatsoever with a 100% refund guaranteed. Your refund usually takes 3 business days to show in your account. We make it easy for you to book with very little risk if you need to cancel. That's one reason why we were awarded Tripadvisor's top tier award, the Service of Excellence Award.